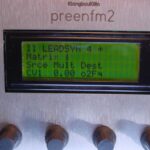 DX7 in Euro-rack
Xavier Hosxe.
Detail with CV in
3HE / 32hp Version
See CV1 in Matrix to route it to all parameters, similar CV2-4 !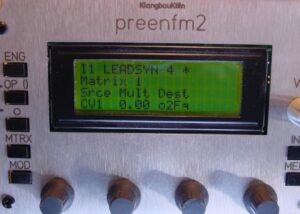 It is a Eurorack 3HE version, with 32hp (162mm),
Consumes 125ma and 40 mm deep.
A 2GB stick for data and stereo out for all four instruments.
4 CV ins for control CV´s. Routing in matrix.
Ask for further details.
Further info: http://ixox.fr/preenfm2